A simple monthly subscription for your vehicle's tires
Treads is an AI-powered car management subscription designed to make car ownership more enjoyable by eliminating the hassle of car maintenance while making the roads safer for everyone. Treads has you covered for tires, alignments, oil changes, wiper blades, and even auto insurance.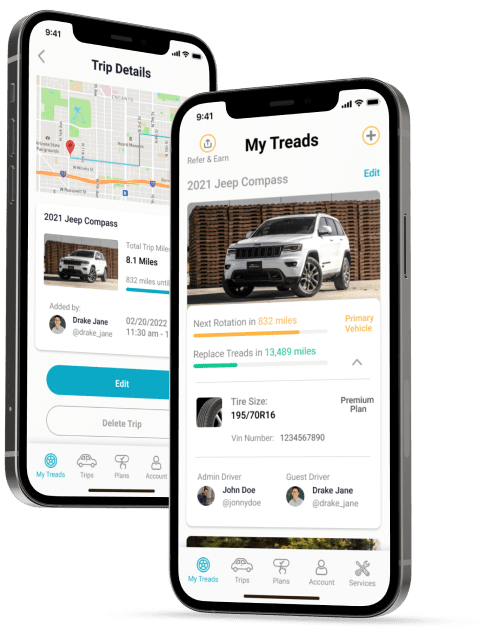 HERE ARE SOME OF THE GREAT BRANDS WE CARRY
In under 5 minutes, download the app, connect your car, get matched with the best tires, and schedule your install.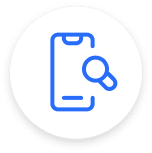 Download & Connect Your Car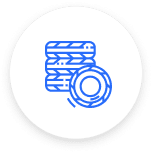 Pick Your Tires & Subscribe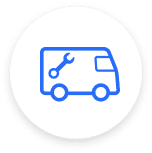 Schedule Your Mobile Install
Here is how much it costs
Saving with Treads is simple
Treads customers save on average $679 and 16 hours over the lifespan of their tires.
Traditional tire buying is time consuming, expensive and inconvenient. It is time to change all of that.
Here are the most common questions
Treads is the first Tire subscription service in the United States. We offer the most comprehensive end to end tire coverage providing you new tires for life, including: new tire replacements, tire repairs, full roadside assistance and even mobile tire installations and rotations, meaning that we come to you. Thanks to a transparent monthly fee, with Treads, you know exactly how much to budget to keep your car safely on the road with a complete peace of mind.
When you sign up for a Treads subscription package you'll be able to select a brand new set of tires and schedule a mobile installation right away. When those tires reach a tread depth between 4/32″ and 3/32" and you've had your subscription for at least 18 months you will be eligible for a new replacement set, which will be included with your subscription package. Most States consider a tire tread depth of 2/32″ or lower legally bald.
All of the services included in the Treads subscription package you choose are covered by the monthly fee except for the new tire installation of $165.00. If you require a damaged tire replacement there would be a $25.00 per tire installation fee. This includes installation of all 4 tires, mounting and balancing, and recycling of your old tires.